artisan leather goods hand crafted in Boston
deWolfe leather goods are made with beauty and function in mind.
They're thoughtfully designed for day-to-day use and constructed using age-old techniques, ensuring quality and dependability.
The collection is timeless, tough, and incredibly versatile.
Each item is a contemporary classic, hand crafted to last a lifetime in the modern world.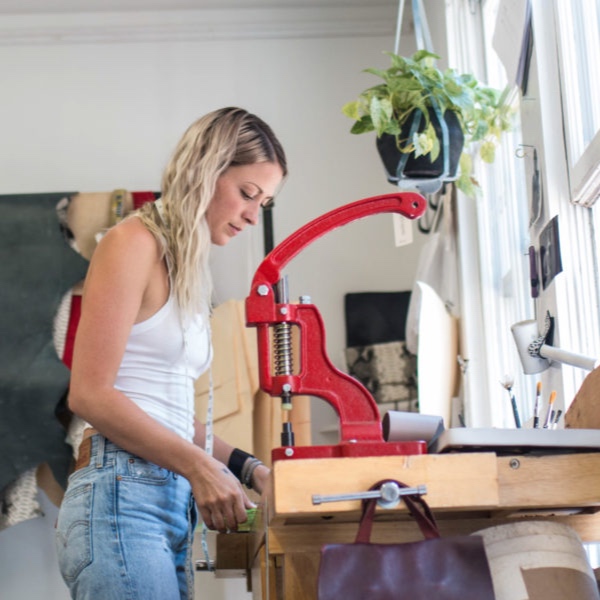 Gina deWolfe is a contemporary leathersmith and designer based in Boston, MA. After she discovered her grandfather's collection of leathersmith tools she became fascinated with the craft. What began as a creative outlet has organically evolved into a brand and brick-and-mortar retail shop on Newbury Street, with a focus on simple and sleek leather goods that are hand-built to last. With a holistic approach to design, deWolfe carefully considers each leather hide and utilizes its subtle imperfections as a reminder of its organic origins. Each piece a contemporary classic, her designs are made to weather a lifetime of adventure in the modern world.
All pieces are customizable, and custom orders are welcome.